Join Our Team
A funeral home plays a unique role in a community. Most people never want to need our services, but families share with us that when a loved one dies, being able to call on a professional team of caregivers to guide them through the process is invaluable.
We are a family-owned business, and we treat each family as if they were our own. Our Core Values of Excellence, Trust, Care and Growth are shared by all associates, and translate into beautiful, personal cremation and funeral services for our community.
To learn more about a career with us, stop by our LinkedIn or Facebook pages.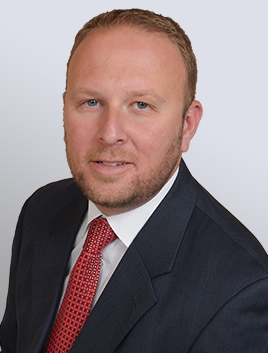 Managing Funeral Director
Chris Holland
Managing Funeral Director Chris Holland has been part of the Olathe community since 2009 and is a lifelong resident of Johnson County. Chris and his wife Amber have three children. Chris has over 20 years of experience in the funeral Industry and began working in the funeral home at the age of 17 while attending mortuary school in the evenings. He is a licensed funeral director in both Kansas and Missouri. He is a graduate from Kansas State University and an avid Wildcats fan.
Chris joined the federal DMORT (Disaster Mortuary Operational Response Team) in 2013 and was most recently in Puerto Rico after Hurricane Maria. He is a member of the Kansas Funeral Directors Association Board of Directors and is active with the Johnson County Emergency Management Department and other community organizations. Chris is passionate about being engaged in his community and helping his neighbors.
Find us on Facebook and Linkedin