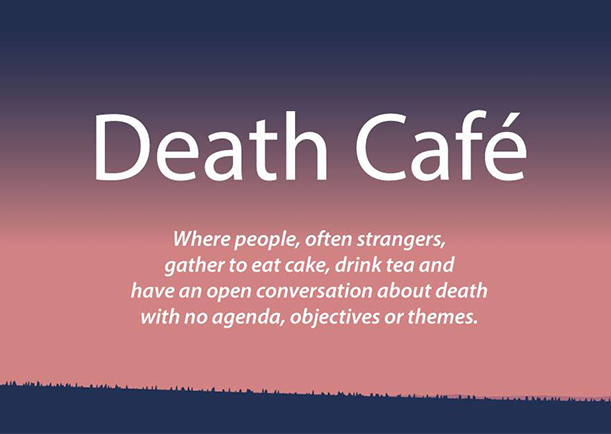 Death Cafe
Where people, often strangers, gather to eat cake, drink tea and have an open conversation about death with no agenda, objectives or themes. This is a discussion group rather than a grief support or counseling session.
Join us on Tuesday, Nov. 2 from 4-5 p.m. at the Olathe Indian Creek Library, 16100 W. 135th St.
Death Cafe is an official library program. Contact Heather Schaller at 913-768-6777 with any questions.