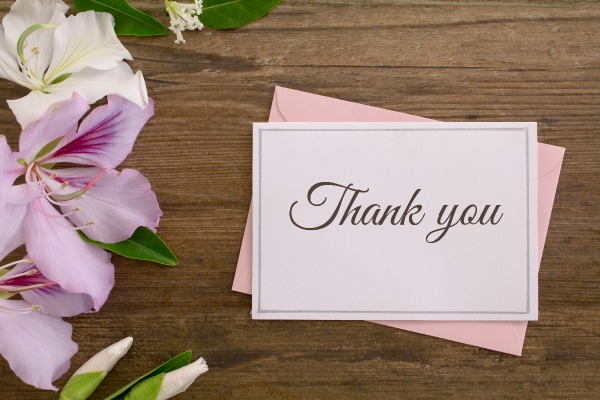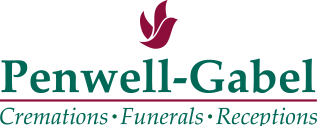 Expressing appreciation for those who helped in a time of loss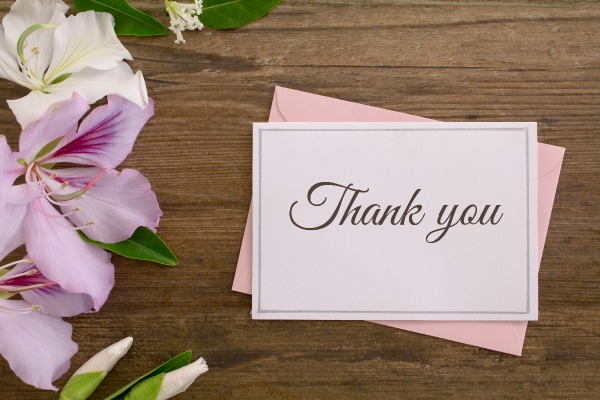 When you lose a loved one, you may be surprised at the kindness and compassion shown to you by friends, co-workers and family members, some of whom you may not have seen or heard from in years. Many people will reach out to see what they can do to help you during your time of grief.
While it may be hard to find the time or energy to write a thank you card after the death of a loved one, this is a nice way of acknowledging the love and kindness that others have shown you and your family during this time. There is no set deadline when it comes to sending out thank you cards, though getting them out within two or three weeks after the service is ideal.
There is no need to send a formal thank you note to everyone who came to the memorial service, or sent you a sympathy card. However, it is common to write to people who:
• Sent or brought flowers
• Donated to charity in your loved one's name
• Brought food, watched children or ran errands
• Musicians, readers or clergy who played a role in a memorial service
• Someone who went out of their way to share a memory or story about your loved one that was especially meaningful
Even if it takes some time for you to feel ready to tackle the task of writing thank you notes, it is never too late to send them out. The notes do not need to be long; they simply need to express your gratitude and appreciation.
Posted: January 10, 2023